Take Charge Of Your Health Now – 2021
Assessments, skills and practices that will provide you a newfound approach to living and being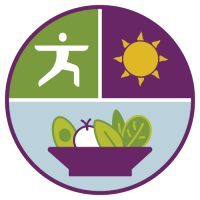 REGISTER FOR OUR FREE INFORMATION SESSION:
MONDAY, MARCH 15, 2021. CLICK HERE.
Functional Medicine (FM), Ayurveda (TIM) and Traditional Chinese Medicine (TCM) represent a means to take control and care for yourself in practical, simple and holistic ways. Whether an ancient practice such as Ayurveda or Traditional Chinese Medicine or a more contemporary application of Functional Medicine, the knowledge, values and skills of selfcare puts you in charge of your overall health and wellness. Now, you become your own doctor. Safe, sane and sensible. After all, who better to know one's own body, mind and spirit than the individual who is in the body, with the mind and of the spirit.
In Take Charge of Your Health Now – 2021 you will be presented with an underlying philosophy, knowledge, values and skills behind each of the health systems. A basic core set of assessments, skills and practices will provide you a newfound approach to living and being. These tools ensure a comprehensive and individualistic examination of what is happening now. Your current situation and worldview are central to assessment and care.
In Take Charge of Your Health Now – 2021 there will be an intake session with each practitioner that establishes a baseline to measure progress. Learning will begin with an overview of the nature of each health science. Following this orientation subsequent topics will focus on breathing, water, sleep, food, movement, meditation and one's environment. Each of these areas plays a significant role in one's health and wellbeing and they must be addressed for optimal benefit. After six months of engagement, there will be a concluding session to assess the impact of the program and one's state of health and wellness. Along the way, there will be ample opportunity to apply the knowledge, values and skills, reach out to the teachers and choose from other ancillary services that may be beneficial and supportive of one's unique situation.
We look forward to seeing you, supporting you and celebrating with you on your journey to be your own doctor, now and naturally.
Dates
Mondays, 6:00-8:30 pm, April 12 – October 18, 2021 via ZOOM and recording.
Private clinical assessments will be arranged separately.
Class will not meet on: May 31, July 5, September 6 or October 11.
What You Receive
60 hours of live interaction with health practitioners from three different practices; access to review classes; six clinical assessments; the knowledge, values and skills to apply yourself; books and materials; access to weekly qigong and meditation classes via ZOOM, onsite or recording and ten percent reduction in ancillary services and supplements. Total value $5,900.
Cost
$2,600 early bird registration by March 15, 2021
$2,900 by April 5, 2021
$3,200 late bird registration after April 5, 2021
**Payment Plans Available**